Brown & Way Surveys Ltd.
Professional Surveyors
About Us

GeoWay Surveys and Brown Surveys were already among the oldest locally owned and operated land survey companies in the province of Newfoundland and Labrador when they formed a partnership in 1998. Today, Brown & Way Surveys Ltd. continues to provide the same high-quality work while taking advantage of new technologies to expand our available products.
Licensed by the Association of Newfoundland Land Surveyors and located in St. John's, we work primarily on the Avalon Peninsula.
Services
We strive to provide a wide range of survey products to our clients with the highest level of quality and service.
Legal Surveys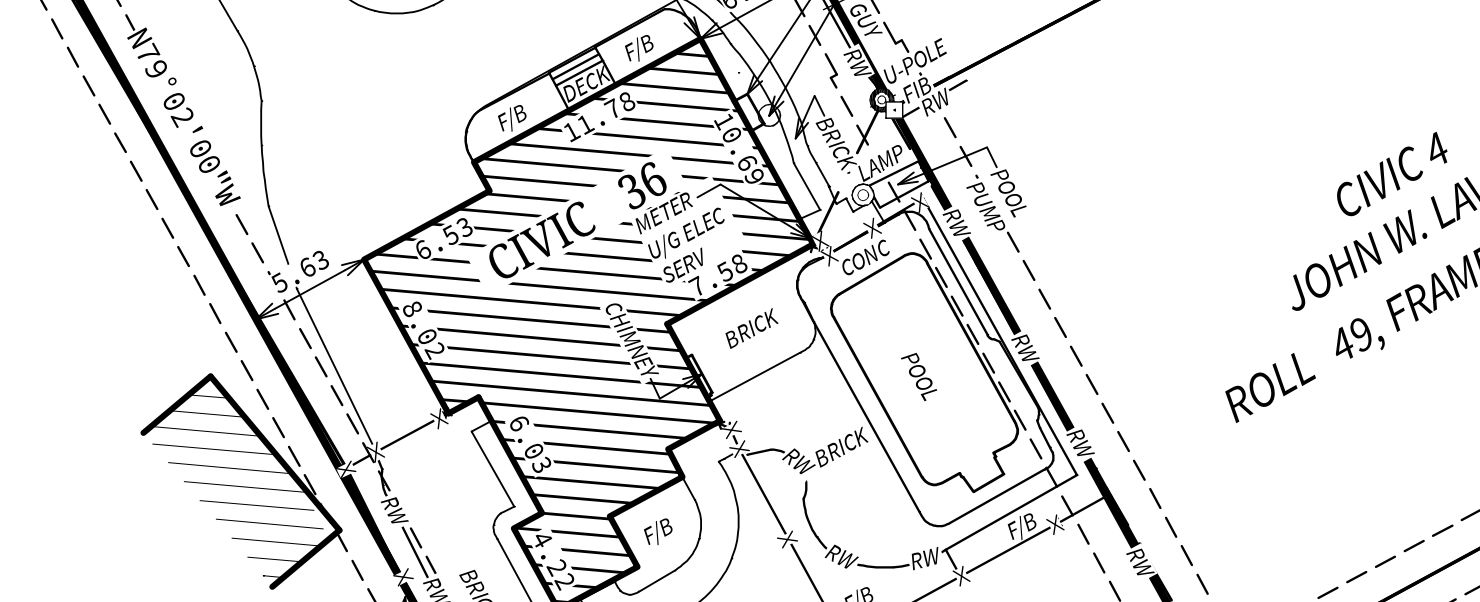 Legal surveys and real property reports play an integral role in ensuring that property conveyancing, financing, dispute resolution, and construction tasks are completed in the most accurate, fair, and timely manner possible.
Our legal survey products include:
Boundary surveys
Real property reports
New home location packages and location certificates
Subdivision design
Condominium surveys
Easements, right-of-ways, and leases
Crown Land grant plans
Call or email us to find out which survey best suits your purpose.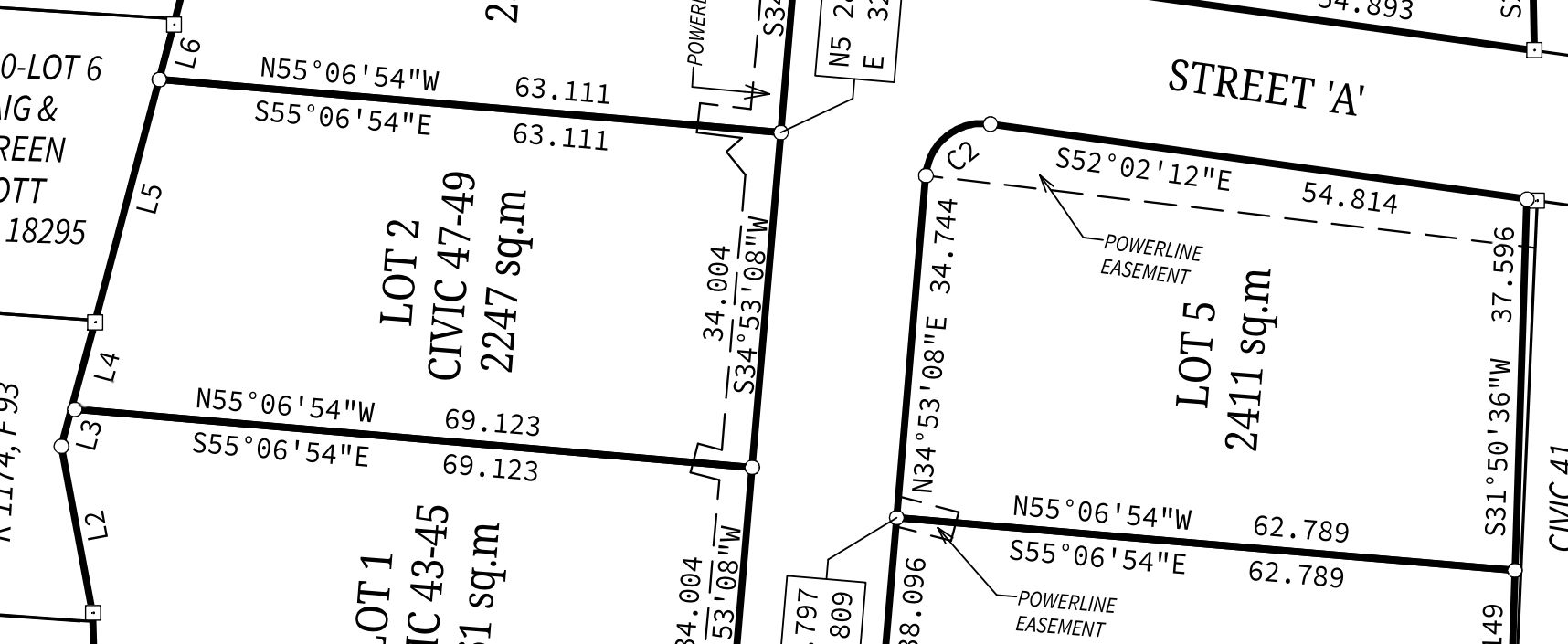 Construction Surveys and Engineering Support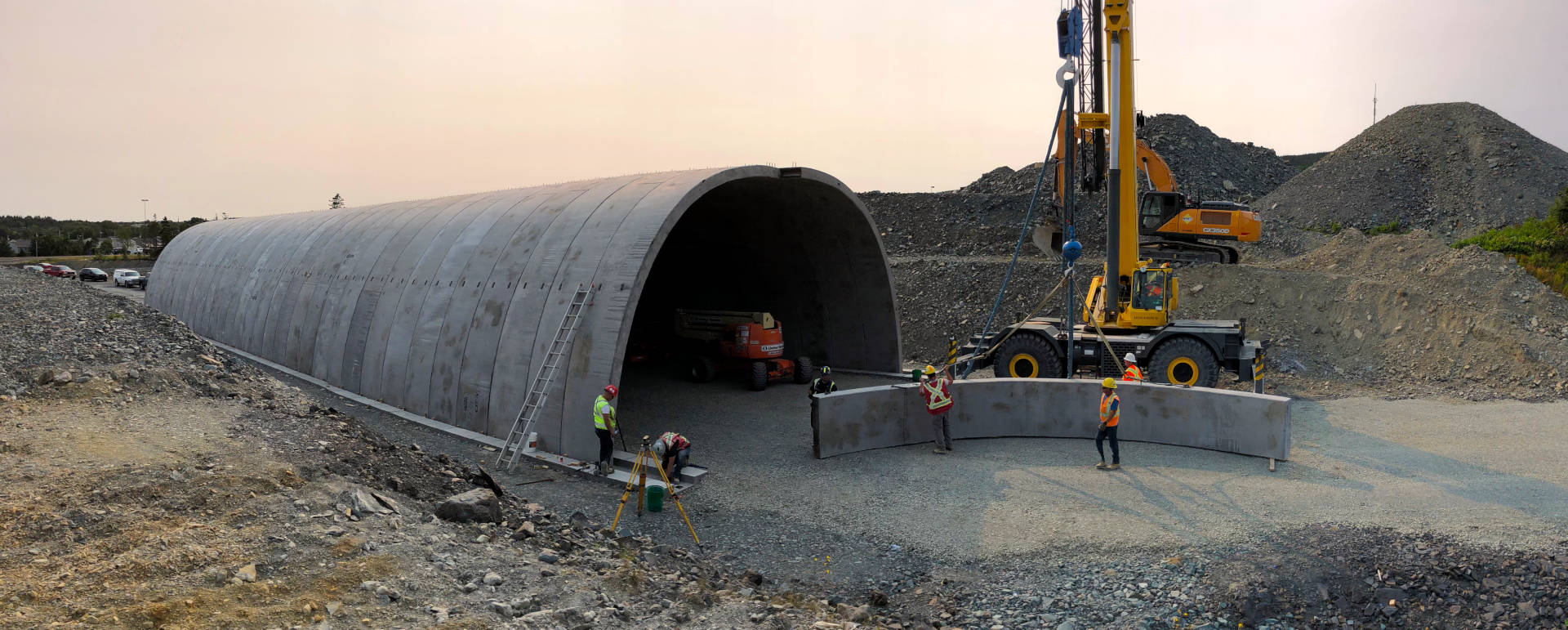 Whether it's residential, commercial, industrial, or transportation - we've got you covered. Our staff can take you from greenfield to as-built and beyond with support for building information modeling and geographic information systems. Our experienced designers will work with you or your builder to best position your building on your property, or with your multi-disciplinary engineering team to ensure that the current construction drawing set is clash-free. Some of our more common deliverables are:
Topographic surveys
Construction layout and control
Support for machine control
As-builts
3D modeling

Contact
If you would like to drop by, we are open Monday to Friday from 8:30 am to 5:00 pm. The office entrance is at the back.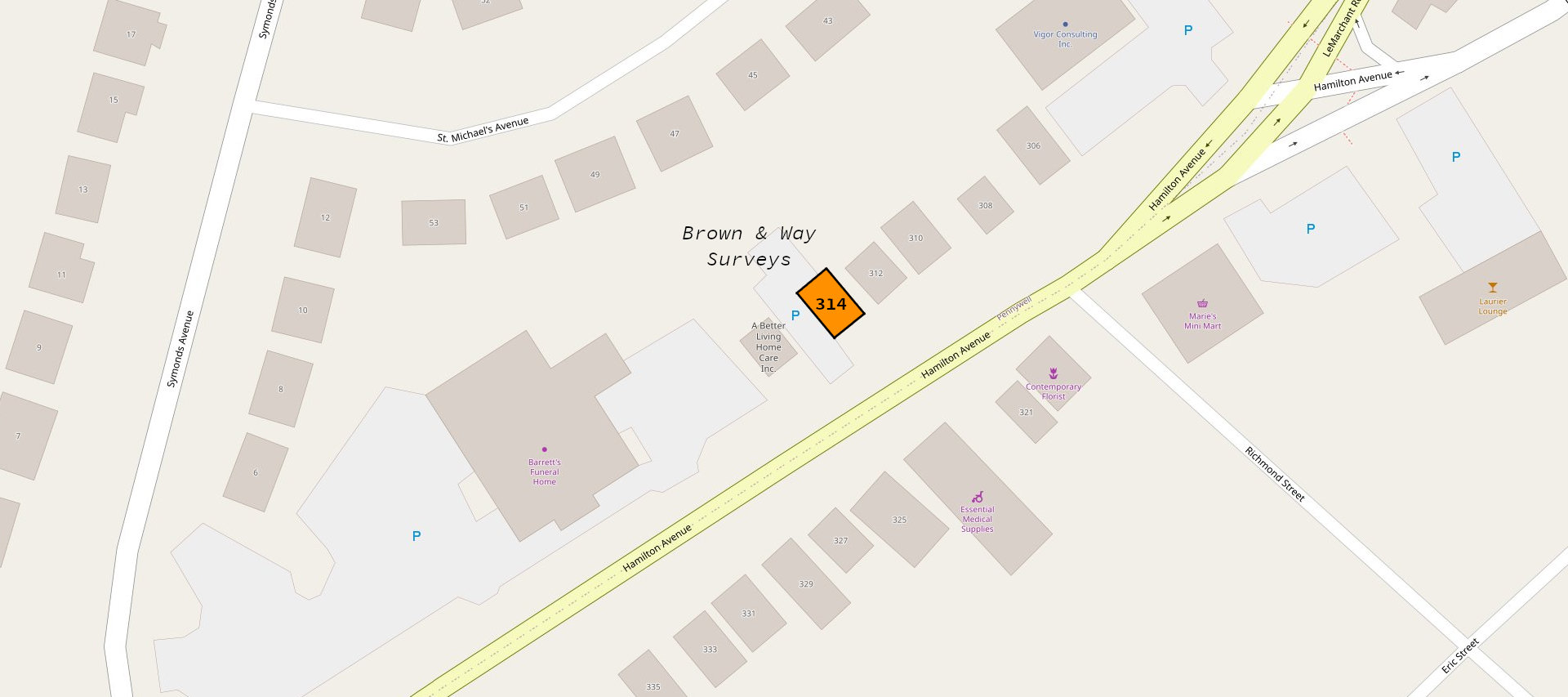 314 Hamilton Avenue
St. John's, NL, A1E 1J9
Canada